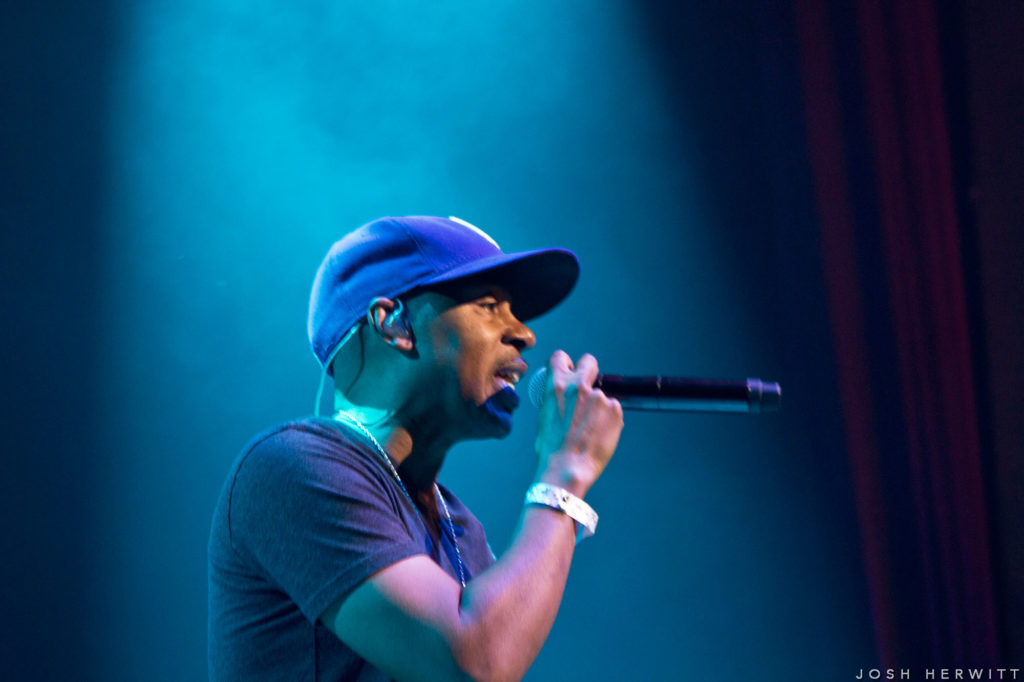 There's a dull click, then a soft fuzz. My ear perks as the needle meets wax. Head bowed, unassuming, a man reaches forward. Boom! With a whip of his wrist he sends a sharp stab across the audience. With a smooth lift, the man ushers in a moment of silence. Ears ringing, the crowd stands quietly, anticipating the attack to come. The pause seems minutes long, as bodies slowly lean forward toward the speakers. Crash. Five thousand heads meet 10,000 volts of pure energy. In tears and scrapes the sound envelops the park. Fingers, seen only in waves of motion, urge a record back and forth; guiding furious, fiery rhythms. The man leans back, lifts his head, and in one solid stroke, drops the beat. I'm a scrawny white boy, and I don't have rhythm. But for the first time in my life, I really feel the groove. I fall into it, and as three emcees take the stage my hands reach for the sky and I realize for the first time in my life, I can dance… well sort of.
That was the first time I saw old-school hip-hop legends De la Soul. Why mention it now? Because I like Jurassic 5 better. With a sound that brings you back to simpler days, Jurassic 5 are the perfect retro-rap group. As 1,000 GW kids realized last week, they've got something classic in the mix. It's in their music, but maybe in their personalities too. One hour after their GW performance the guys were still out on the GW Quad signing autographs and shooting the bull with their fans. Can you see Nelly doing that?.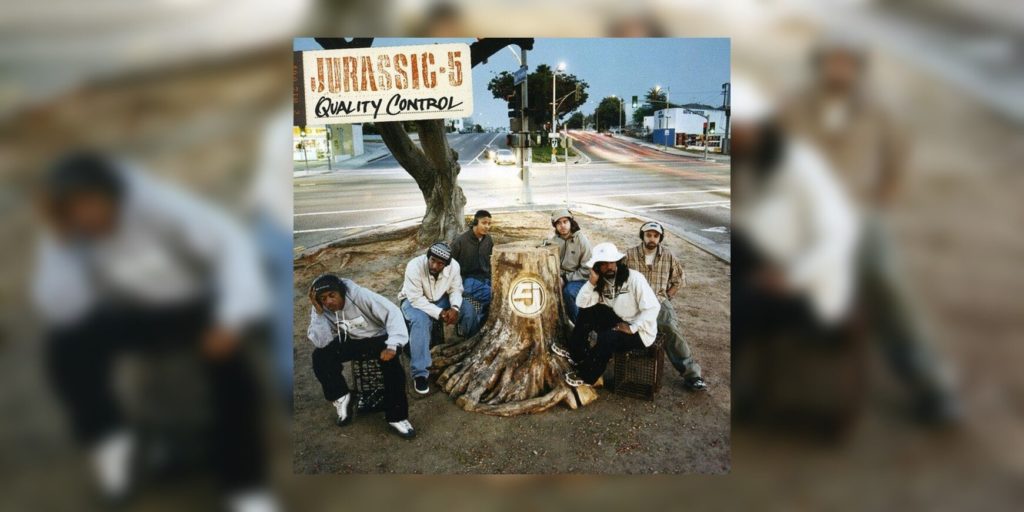 J5 was formed in the early 1990s, in the then-explosive L.A. rap scene. The group marked the convergence of two crews and the meshing of six great talents. In 1997 the group's emcees, Chali 2na, Zaakir (Soup), Akil and Marc 7 and DJs Cut Chemist and Nu-Mark, released their self-titled debut. Shortly thereafter the group picked up a deal with Interscope and in 2000 released the celebrated Quality Control. J5's most recent release, Power in Numbers, has catapulted the band the forefront of the hip-hop scene.
With sweet, soulful rhymes and a team of talented cohorts, it's no wonder the people are taking notice. The music meshes funk with old-school hip-hop and soothing grooves. It's good time music, and the people dig it. As Marc 7 explained, in a recent Hatchet interview, that's the whole point of J5's music, pleasing the fans. And it is for this reason that J5 might get big, but they'll never get too big for their britches.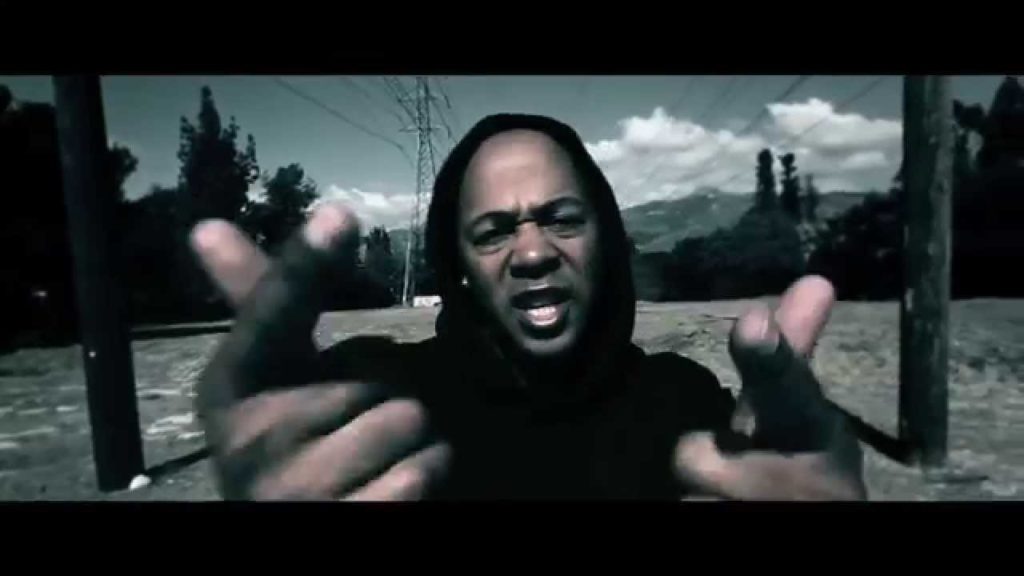 Hatchet: Are you guys starting up on a tour, or did you just come in for the GW show?
Marc 7: We just finished our European tour. We had like five days off and now we're doing a month and a half of college shows.
H: Why are you guys playing colleges?
M7: That's our core fan base. Those are the kids that supported us and got Jurassic 5 to where it is. Everything starts at the underground level. A lot of the college stations help put us on the map. It's only right that we come back as a service to the fans that have been true to us.
H: Can you tell me little about how the group came together. I read that it was kind of two crews that converged.
M7: It was two groups, Unity Committee, which was myself, Chali 2na and Cut Chemist. The other group was the Rebels of Rhythm, which was Akil and Soup and a brother named Africa who passed away.
H: How'd you meet up?
M7: We met at a spot called The Good Life, which was a kind of freestyle Mecca, where people would go to just to get their rhyme on. Basically we liked each other's styles. Cut Chemist had this beat and he wanted them on it. Cut was like 'yo, we should get them on the phone.' And that song happened to be our very first 12-inch. We went on and pressed like 500 records and it sold quick. So we were like "Fuck it, lets make a group."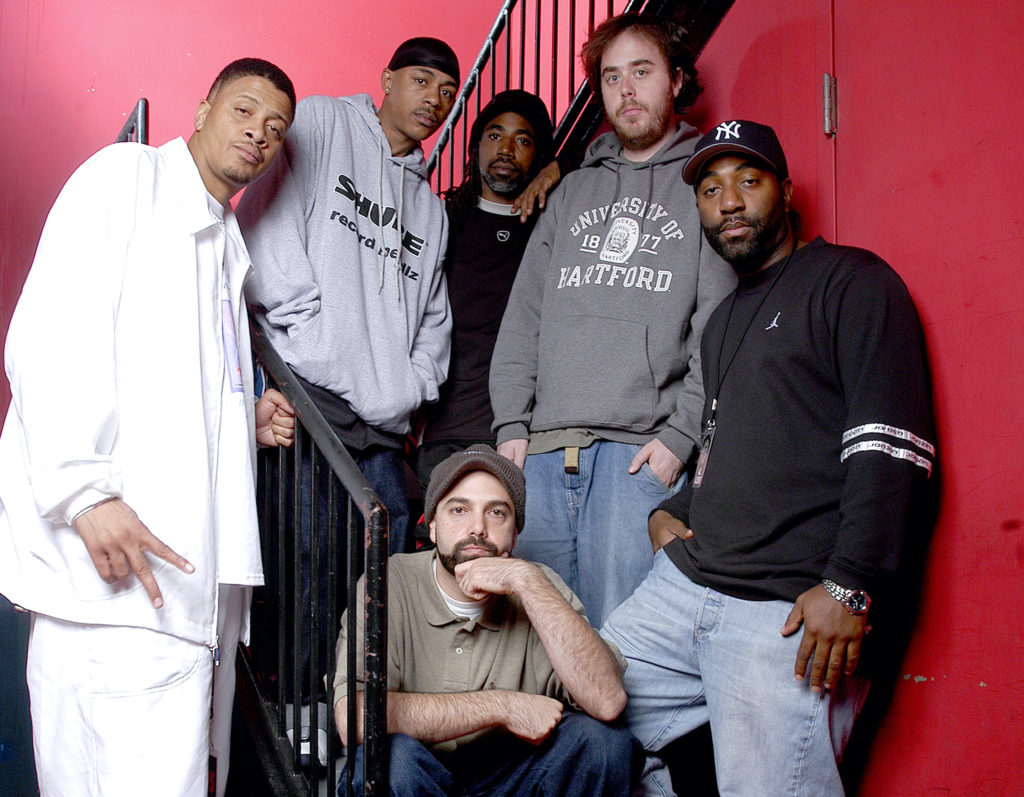 H: There's a lot of old-school hip-hop on your records. Are you influenced by stuff that's happening today?
M7: Naw, all our influences are from music that we grew up on and that we liked. You know what I'm saying, early hip-hop. But when we write a song, nothing is intentional, everything is just a vibe. That's what we go off of. We show up and we write, and just feel how it is.
H: What do you think of hip-hop today? Do you include yourself in any scene?
M7: We have to. We're hip-hop. The shit that you don't like on the radio: Ja Rule, Busta, whoever. It's all hip-hop. It all relates back. It's rap, and its part of hip-hop. Whether you like it or not. Whether it's good or bad. It all falls under that umbrella.
H: I heard that earlier in your career, you had to push a limousine. What's up with that?
M7: Oh yeah. That was one of our first shows. We were doing a show in Indiana actually. I don't think we even had a record out, not even a single.
H: And you guys were riding in a limousine?
M7: Actually what it was, was this guy with a Geri Curl picked us up in a purple 1972 limousine and we were driving around and it actually broke down. We had to push the limo. That was some shit.
H: Does stuff like that really happen on the road?
M7: We didn't even have Unified Revolution, the 12-inch ran out. It's a lot more comfortable now. You still run into characters no matter where you go. We got a bus now. We worked from the bottom and now we're coming up a little bit better. We're able to handle our own shows now, we're able to put on our own tours.
H: There was a rumor floating around that you guys rolled over to one of the frat houses to smoke earlier. Is that true?
M7: I didn't. I can't speak for everyone else.
H: That's just what I heard, I don't know whether to believe people or not.
M7: It might have been, I can't call them liars. I know I wasn't there. I was playing Playstation.
H: How much weed do you guys smoke on the road?
M7: I don't smoke weed. So I couldn't speak on it.
H: A lot of rappers talk about weed a lot. You guys don't seem to as much.
M7: Some people have to use it to write.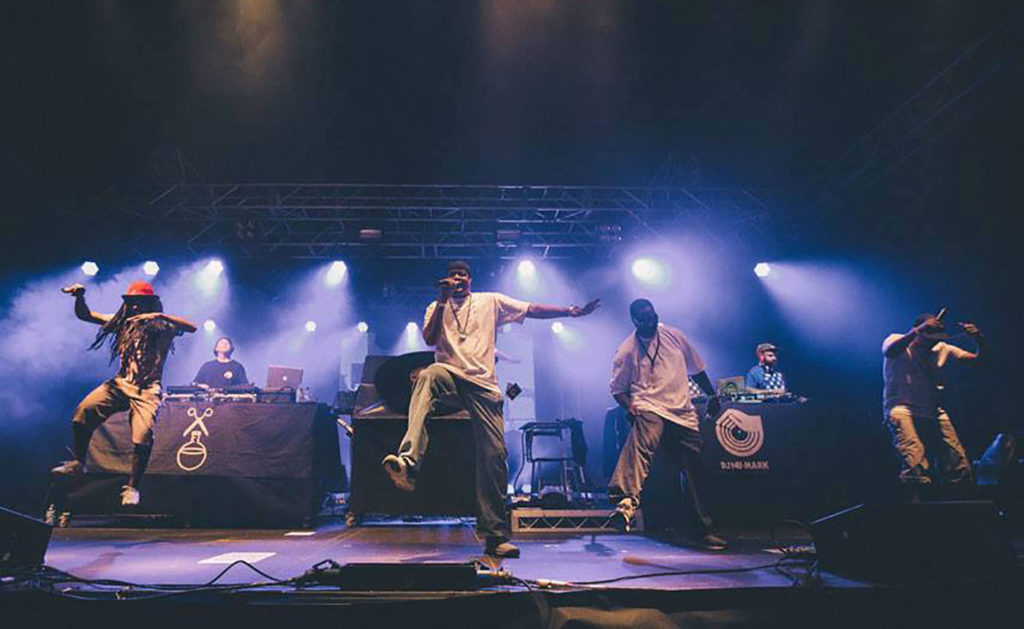 H: You guys don't use it?
M7: No, that'd be ridiculous. I write my rhymes cold.
H: About your rhymes, a big criticism of rap today is that rappers just don't have the kinds of vocabulary that they used to. How do you feel about that?
M7: I'm just honest. I just write from the heart about my experiences and how I really feel. I'm not writing for the radio or to impress anyone. My goal is to create a solid piece of work so years down the line I can be like, "That shit is classic." I'm trying to be classic. Record sales don't tell you how good you are. Just because you sell a million records, that doesn't mean you have a good album. That's not what defines it for me.
H: What defines it for you?
M7: When the fans tell you this shit is hot. That's what defines a good record.
This article appeared in the April 10, 2003 issue of the Hatchet.