The unwavering consistency in E-40′s music over time has earned him one of the most loyal fan bases in hip-hop. While he's considered by many to be a West Coast rapper, numbers don't lie: in the internet age, 56 million MySpace plays makes you an international artist.
Twenty years after he laid the blueprint for independent rap artists, selling tens of thousands of tapes out of the trunk of his car, E-40 has finally returned to the indie game. After years spent at Jive and Warner, his new twin albums Revenue Retreievin: Day Shift and Night Shift, are out on an indie imprint. Does this 180-degree journey to the indie ranks mean E-40 is considering retirement? Did the hyphy movement fail because Bay Area radio doesn't support its own artists? MOG's Dell Frost asked E-40 all these questions and more…
MOG: Revenue Retrievin' [was] released independently, but you were signed to Jive Records for over 10 years. What made you go the indie route this time around?
E-40: It was just time, I did ten years with Jive, then I did four years with Warner Bros. and it was just time to switch up and do the indie thing. Because with my connections and my networking abilities, and my knowledge. I feel like I can do just as much as the majors do, so I cut out the liaison, the middle man, you smell me?
MOG: For years now, you've been talking about a collaboration album with Too Short called The History Channel but the project never materialized. What happened?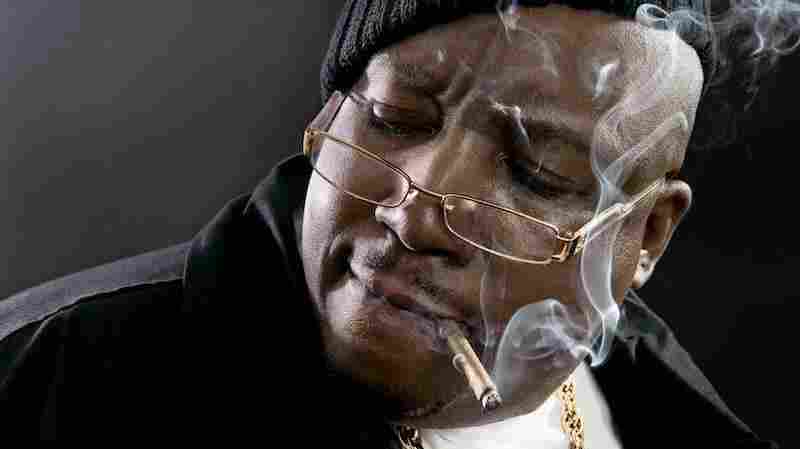 E-40: Aww man, you know how it is… we were going to do it through Jive Records at the time but Jive were going through their "pop" thing with NSYNC and Backstreet Boys and Britney and all that good stuff, so it didn't jump off. But to this day, me and Too Short do a lot of work together, and as a matter of fact, he's on 2 or 3 songs on my new album. We have a whole bunch of songs we've been working on, songs that are already in the can ready to be put out there. So we're definitely still working on The History Channel.
MOG: I've seen you do a bunch of national interviews with big outlets, and they seem to only focus on the fact that you create slang. Do you think people zero in on the slang thing too much?
E-40: Yeah I think that they do, but I can't get mad at them because that's the main thing that pokes out to them. But at the same time, yeah I do wonder why that's all they talk about. It's more than just my slang with me, I rap about some serious issues and I think I'm one of the coldest emcees to ever touch a microphone man, I'm in my own lane, I'm in my own world… it's deep game involved.
MOG: Okay, so with that said do you feel you're under-appreciated from the world of hip-hop as a whole?
E-40: Definitely. People I call game goofy, tardy, truant, and square dancers… they think I'm wack. But the real hood muthafuckas where it counts? The cats behind the bars, and behind the walls, the real muthafuckas in my culture that count? They think I'm one of the best to ever touch a microphone. I rap about things they can relate to, it ain't about brag rapping… I just spit, I talk all kind of angles and after 23 years I've covered all areas of the game, I should have been ran out of gas.
MOG: Do you ever think about retiring at this point?
E-40: You know what? It's really never crossed my mind. My mind, body, and fan base are telling me to keep going. You don't hear R&B singers retiring, they stay at it… I take off to the pioneers before me, but I wish they would have kept going and stayed consistent. What I'm doing now is I'm making it better for the young generation, so when they get my age and become a seasoned vet they gonna feel like they can still rap. They're gonna say "Well E-40 did it and he was one of the greats".
MOG: Are we ever going to see another album from The Click?
E-40: Yes sir, be on the lookout for our album, Respect and Recognition.
MOG: Throughout your career you've collaborated with underground artists more-so than the mainstream guys, why is that?
E-40: I fuck with some mainstream artists, but a lot of mainstream artists are Hollywood. Their noses are in the air and they don't understand that you can be here one minute and gone the next. The underground artists, I try to teach them "hey man, stay humble, we're gonna stay at this". I try to give them game and there's a mutual respect.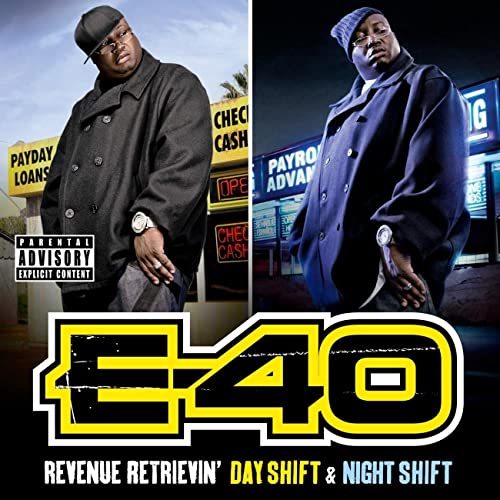 MOG: Speaking of younger artists, what went wrong with The Hyphy Movement? At one point it was one of the biggest things in the country but it kind of faded away and nobody from the Bay Area blew up. So where did it go wrong?
E-40: There were some artists that blew up, but it didn't work out the way they wanted it to work out. Some artists got major deals from that movement and a lot of people benefited as far as concert promoters, marketing people, and the rappers from the Bay Area made money from doing songs with artists from other regions. I wasn't the only one who benefited from The Hyphy Movement, but I was the only one who had a built-in fan base to add with that. The movement still exists, but a lot of people want to be number one in The Bay Area and we're our own worst enemies but we're getting it straight.
MOG: Ok, one more: How did you hook up with The Lonely Island from Saturday Night Live for the song "Santana DVX"?
E-40: They're fans because they're from Berkeley, Ca… so I was down with it. They're fans of my music, those guys are funny as hell.