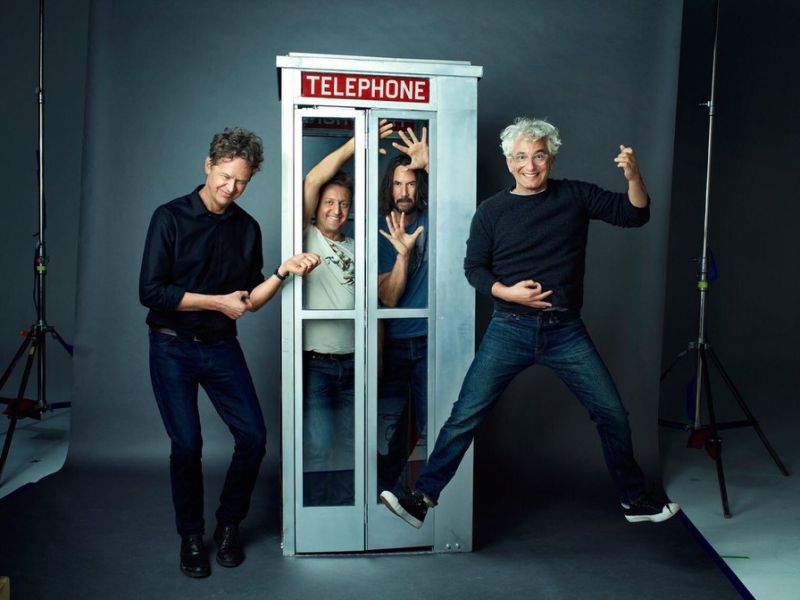 The year was 1988. These words, as if coming from the very source of all emotion, rang from the screen, and forever laid the century's best literary works to waste. A nation, in one singular thrust, raised its hands and in a fury of air guitar, pronounced the film to be an undeniably "excellent" adventure.
Ed Solomon was in his mid-20s when he penned Bill and Ted's Excellent Adventure alongside collaborator Chris Matheson. More recently, Solomon has had his hands in blockbusters such as, Charlie's Angels and Men in Black, but to the masses he will always be remembered as the guy who brought the word "bogus" to the suburbs.
Solomon got his start in the early 1980s as a stand-up comedian traveling the circuit, while selling jokes to larger talents. Early on he scored a writing gig on the infamous TV sitcom Laverne and Shirley. He went on to collaborate with comedian Gary Shandling on It's Garry Shandling's Show. Solomon would soon leave the show, however striking off on his own to begin a screenwriting career.
It was at this time the California native took two characters from a college improv session and turned them into Bill S. Preston esquire and Ted "Theodore" Logan.
In an attempt to be known for more than just quick wit and snappy dialogue, Solomon recently released his directorial debut, the dark and introspective Levity, staring Billy Bob Thornton and Holly Hunter. Unlike his previous projects, this film falls more into the independent film genre.
Sitting with Solomon, he's jovial and full of banter. There's a bit of Bill and Ted in his mannerisms, but his words are a bit more composed. He's friendly, and more than willing to speak at length about his past and his present. What follows are excerpts from the more interesting parts of our conversation.
"Its all part of the crazy spinning journey that is our own life. As a writer you just kind of write whatever feels right to you at that time. When I'm writing something I'm just kind of living in a kind of world for awhile. Bill and Ted really reflected what I felt like at that time, in my mid-20s. I have a lot of moods. Bill and Ted has held up way better over time than I ever expected."
"Films are made for several different reasons. Some films happen because artists have the urge to tell a story. Other films happen because a bunch of people in suits, around a conference table in a boardroom are filing out their business plan. Independent films are generally instigated by the artists. That's why they're generally better. They're not as polished, but they have a singular voice."
"I think it has to do with the interplay between the need of an artist to express himself and the cry of a human being, as it does battle with the corporate megaliths and the increasingly verticalized business structures. What you have is a film industry that in the '60s and '70s was doing work that was odd and interesting, that had morally ambiguous characters. It was the product of artists trying to express themselves. They then took their work and sold it to people who ran studios because, either they ran studios or they trusted their gut. But at the end of the day the studios didn't answer to anybody but the studios."
"Blockbusters started happening. Corporations started buying the studios. Then people started to come up with blueprints of how movies should be. (The avant-garde) got superceded by franchise films. Audiences still had a hunger for originality. The world of independent film started to emerge. Then studios started to realize, 'hey, there's a market for that.' So then that world of independent film began to be subsumed by the corporations. So then those movies became little studio movies."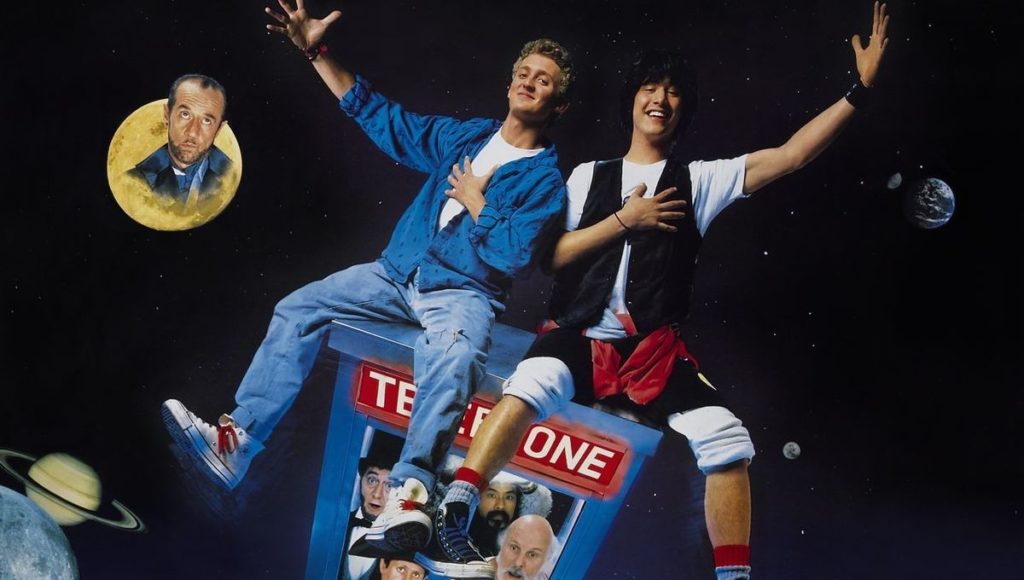 "That's what make an actors great. Like any artist, he can be several things at one time. I think he can be very connected to the world and very detached at the same time. Every actor in this film is an actor before they are a movie star. Billy is very intuitive. He becomes the character. He doesn't like to talk to much about it. He's got a real genial manner about him. He likes to sort of goof off. He likes to do things that other people don't understand. He often finds a key into it."
This article appeared in the April 24, 2003 issue of the GW Hatchet.