By Kim Te & Andy Phillips
From the back porches of Mississippi to the chilly streets of Chicago, the Blues was as much a people's movement as a sound, one so quintessentially American that it remains at the root of every beat to come after. Whether addressing race, class or just hankering heartbreak, the Blues snatches its indomitable strength from struggle. This month Wax Atlas highlights some of the genre's most important (and overlooked innovators). 
---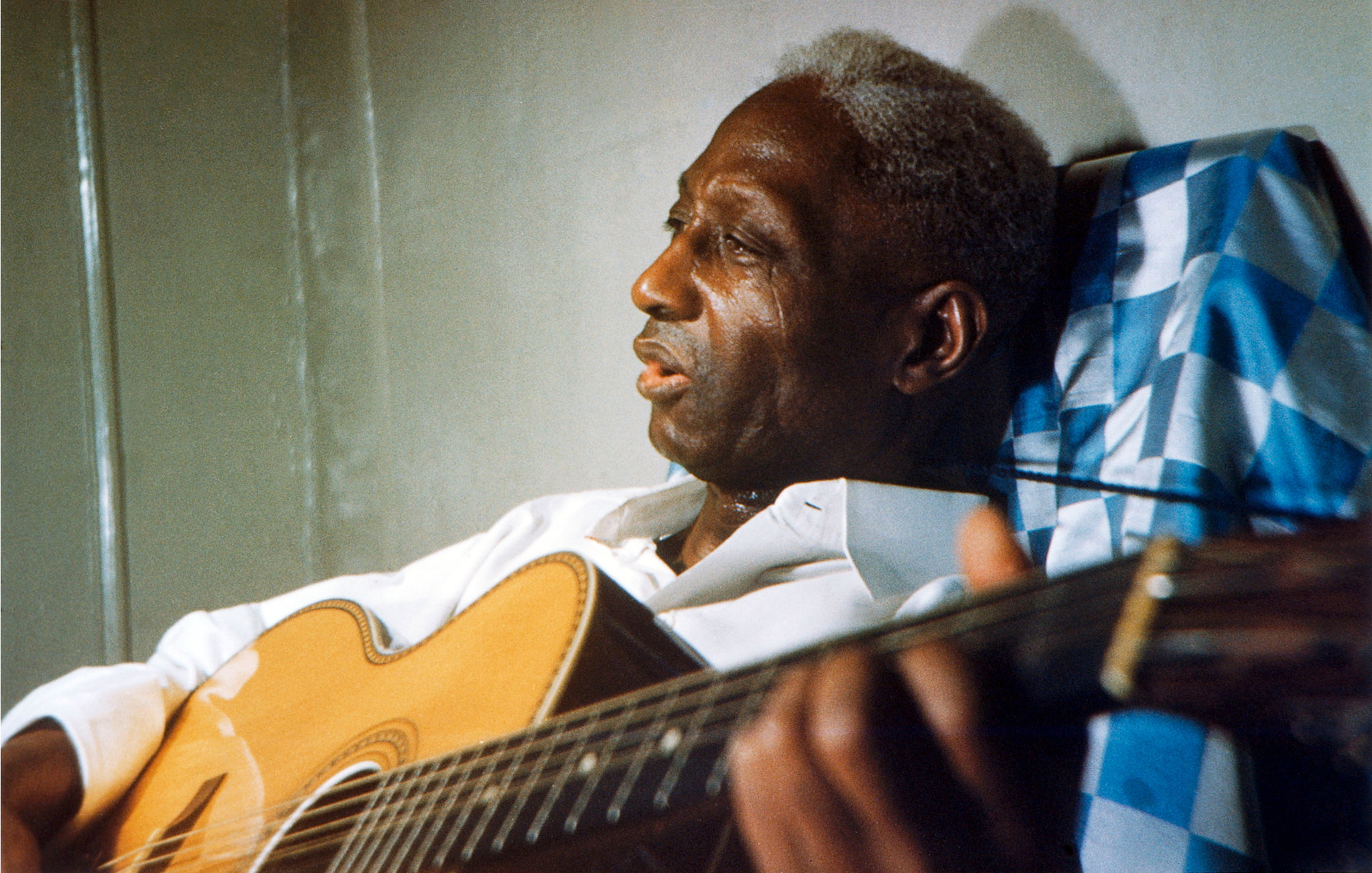 LEADBELLY
Self-styled "King of the Twelve-String Guitar" Leadbelly embodies The Blues in the purist sense. That is to say, the '20s and '30s legend moved mountains (and defined a genre) using only a guitar, a voice, and a whole lotta hurt.
Where did You Sleep Last Night?
This Comp collects Leadbelly staples such as "The Boll Weevil", "Goodnight Irene" (yes, Huddy had it first!), and of course "Where Did You Sleep Last Night?." It's a crisp, powerful collection of traditional folk blues. It's also a great reminder that Nirvana, Bob Dylan, and the Grateful Dead each took a whole lot of inspiration from this truly iconic, down-and-out outlaw. (KT)
---
MUDDY WATERS
Chicago Blues is in many ways synonymous with Muddy Waters. Many even argue that he brought the genre to Chicago (and to the electric guitar). Others may contest that claim, but all agree that Muddy delivers Chicago Blues of the highest quality, backed by a band that just can't quit.
Mud in Your Ear
Recorded in 1968, Mud in Your Ear buzzes with Muddy Waters' quintessential witchcraft. A family affair, the record features the legend alongside protégés Luther Johnson and George "Mojo" Buford. Trading lead vocals, the ensemble creates a deep, smoky, Chicago bar sound. (KT)
---
JOHN LEE HOOKER

Be it the Delta or Detroit, John Lee Hooker reigns supreme when it comes to deep, body shaking blues guitar & soul singing.
On the Waterfront
Recorded in the '60s, On the Waterfront glimmers with shades of 60s Blues Rock, Soul, R&B and Jazz. Delta Blues essentials rendered in Lee's unique faith, tracks like "I Cover the Waterfront " stick to your heart, burrowing deep into the soul. And it begs repeat listens, acting as a salve when the world is hard and the road is rough. (KT)
---
SON HOUSE
Son House's boxy acoustic pluck punches the gut with an undiluted sense of struggle. Immersed in the pain of Depression-era down-and-outers, his poetry is in (and of) that pain.
Delta Blues
On Delta Blues, Son House creates a new language for the slide guitar, sharpening the often smooth instrument while immersing it in traditional Mississippi folk sounds. There's a breezy, back-porch intimacy to his acoustic picking. It's a feeling that breezes as much as bludgeons, reminding us that joy and struggle can exist in direct parallel to one another. (AEP)
---
SKIP JAMES

After a slew of field recordings and a modest studio stint, inimitably haunting '30s bluesman Skip James disappeared into the woodwork of real life. In the '60s, superstar guitarist John Fahey took a pilgrimage to find the lost legend and helped broker his first public performances.
Devil Got My Woman
One of the most powerful sessions of all time (pre-war or otherwise), these transcendent, haunting '30s recordings are raw, emotional, and absolutely enthralling. Discussed at length by Steve Buscemi in Ghost World, "Devil Got My Woman" betrays the kind of ghostly falsetto and pained, grappling call that sticks to your insides well after the song itself is over. (AEP)
---
HOWLIN' WOLF
Perhaps the most iconic voice in blues (and most accurate nom de plume in all of music), Howlin' Wolf transcends region, channeling his Mississippi heritage through the Chicago blues scene. The result? Buzz-saw guitar matching a growl unlike any other.
Change My Way Revisited
Highlighting recordings from 1959-1963, Change My Way Revisited places the listener smack-dab in the middle of legend's most fertile, ascendant era. He may be on the bad side, but this down-and-outer can do no wrong. (AEP)
---
BLIND WILLIE MCTELL

One of the most distinct voices to ever pluck the pentatonic scale, Blind Willie McTell's bald cry is at once genre-defining and unique in its anguish. All that to say, he's a blues man's blues man, one that set the stage for every picker that came after.
Blind Willie McTell: 1940
Whether playing traditional 6-string, 12-string, or slide guitar, McTell was an adept and distinct steward of a distinct, syncopated style. 1940 displays that mastery and maturity, exploring a Depression-era, down-and-out mentality that's clearly borne of experience. (AEP)