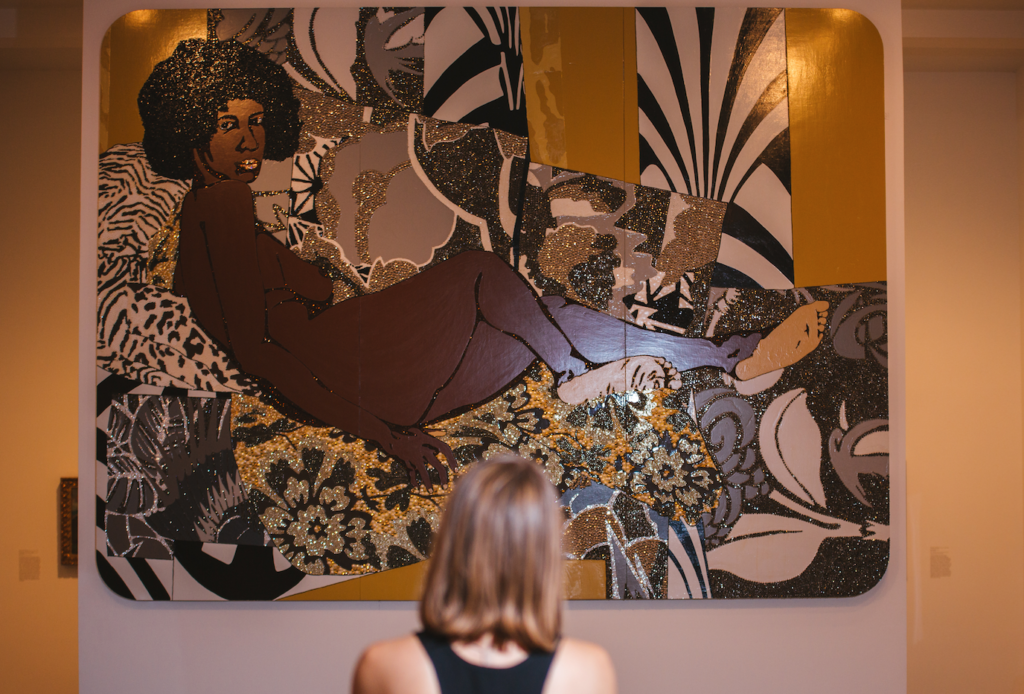 If New York's cultural titans ever held a highbrow rumble royale, MoMA, the Whitney, Guggenheim, and Brooklyn Museum would each make strong contenders for heavyweight ruler of international art. But Carmen Hermo wouldn't be able to play favorites. Possessing one of New York's most discerning eyes, the up-and-coming curator has had a finger in each of the aforementioned institutions.
A bespeckled woman with a hip librarian vibe, she once ferried on-loan items around the world (a gig which she describes as having little resemblance to National Treasure or the Da Vinci Code, FYI). And as an Assistant Curator for the Guggenheim, Hermo served on on the Young Collectors Council acquisition committee. In her new role as Assistant Curator at the Elizabeth A. Sackler Center for Feminist Art, she does a bit of everything: weighing in on old acquisitions, helping curate the collection, acting as institutional patron, and programing a range of interdisciplinary events.
In the process, she's developed keen insights into the state of contemporary acquisition, as well as a window into the new path of success in the ever-expanding world of art. Flavorwire caught up with her to talk curation, backroom politics, and coming of age in the hidden catacombs of art.
Flavorwire: I find that anyone who's broken through in a creative or arts-related industry in NYC at a young age exhibits a certain amount of savvy and continuity of ambition…
Carmen Hermo: I credit all "savvy and continuity of ambition" to my family! I'm a first-generation American, and the pressures of my "immigrant parents" definitely shape my drive and energy each day… I've always wanted to work with language and with art, so my position as a curator allows me to constantly be writing and looking. A museum like the Brooklyn Museum really believes that art has the power to transform lives, to change minds, and to impact the culture at large; being a supporter and a kind of translator in that is an exciting challenge for me.
As a young journalist, I experienced great enthusiasm for my "new" and "youthful" perspective, and resistance as well. You've clearly done well, but what's the range of reaction been to your ideas?
The art world at large — beyond museums, including galleries, collectives, art fairs, biennials, online spaces, zines… it's a culture where youth, newness, and energy are advantages or even commodities. The traditional avant-garde artists were always looking to go further, to make a break with the past, to discover something new. I think that hunger for discovery still drives the way audiences look at art, for better or for worse, and therefore how the art world seemingly churns through young artists.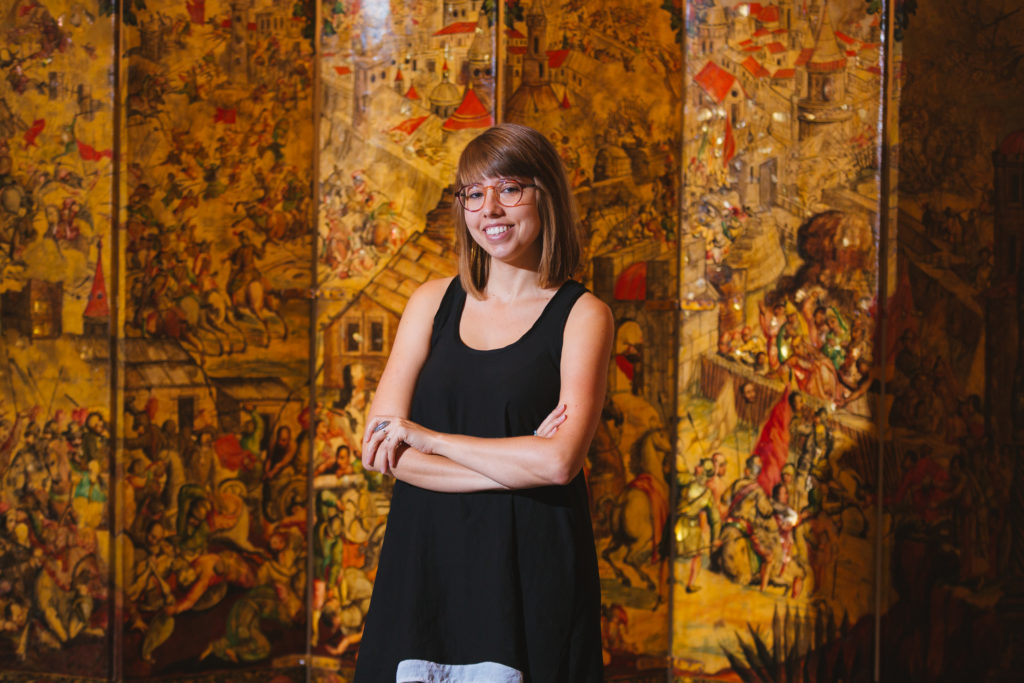 How would you characterize the art world as a whole when it comes to embracing new perspectives?
What's interesting for me is how a museum, specifically a museum that's a collecting institution and not just an exhibition space, balances its history and its holdings with whatever is avant-garde and of-the-moment. In that sense, emerging in the field earns you a certain amount of respect along with being tokenized as a "millennial" opinion. But I've always been tested to back up those opinions, and frankly remain in awe of the amazing work and history that is the backbone of these museums.
Many people view museums as places for old stuff. What's the role of the museum in spotlighting contemporary ideas or calls to action?
The artists and activists are the ones on the ground, doing the hard work to either examine, reveal, or actively change new or persistent social ills. Museums often shy away from the idea of critical voices. But the transformation can happen: many beautiful old paintings [in our collection] were dealing with rapid social changes and issues — like our famous and stunningly beautiful Albert Bierstadt A Storm in the Rocky Mountains, Mt. Rosalie from 1866, which seduces you with an epical and atmospheric landscape before you really realize the coded pseudo-advertisements for Westward American expansion. From there, activist artists who feel like outliers can suddenly be placed in a tradition of art history, one engaging with society.
How do you amplify a work so that it resonates beyond the traditional gallery crowd?
The Brooklyn Museum is also in an extremely diverse, vibrant, and creative place: that place is, in many ways, the museum's partner. Programming and events can also be a powerful foil to the art on the wall or the crowd-pleasing party. People may have come for the DJ and drinks on First Saturday, but then they may be exposed to a film dealing with social justice issues, queer literature, or participatory artmaking, and suddenly there's an opportunity for dialogue and connection. Artists have a unique capability to translate or amplify their culture; those that do, and do it well, need bigger audiences than what galleries provide and museums can often be that bridge of connection between art and audience.
When thinking in terms of new acquisitions, what balance do you strike when considering the immediacy of a piece versus its future resonance and longevity?
It's never a guarantee, of course: in the very, very long history of artmaking, intent and patronage and cultural contexts have shaped trends that have come and gone (and sometimes come and gone, and come again). So balancing the new with the earlier generations or even the historic is a challenge in creative thinking. The Guggenheim, for example, has a particular history and exemplary tradition exploring certain ideas — non-objective or abstract art, conceptual art, and global art. So new acquisitions were often considered against those principles and potential resonance.
How do you think of a collection piece versus one for display? I'm not sure most people even think about the massive reservoir that people in your position manage….
The tension between collection and display has always fascinated me. It's one of the reasons I love working with collecting museums… Society is always changing, and that changes our perspective on these vast reservoirs of visual information and creation. I'm inspired by how the feminists of the 1960s and '70s brought attention to the fact that the male greats on view at most museums were there not because of some unalienable claim to greatness, but because greatness itself was inflected by the mainstream's perception of women and people of color…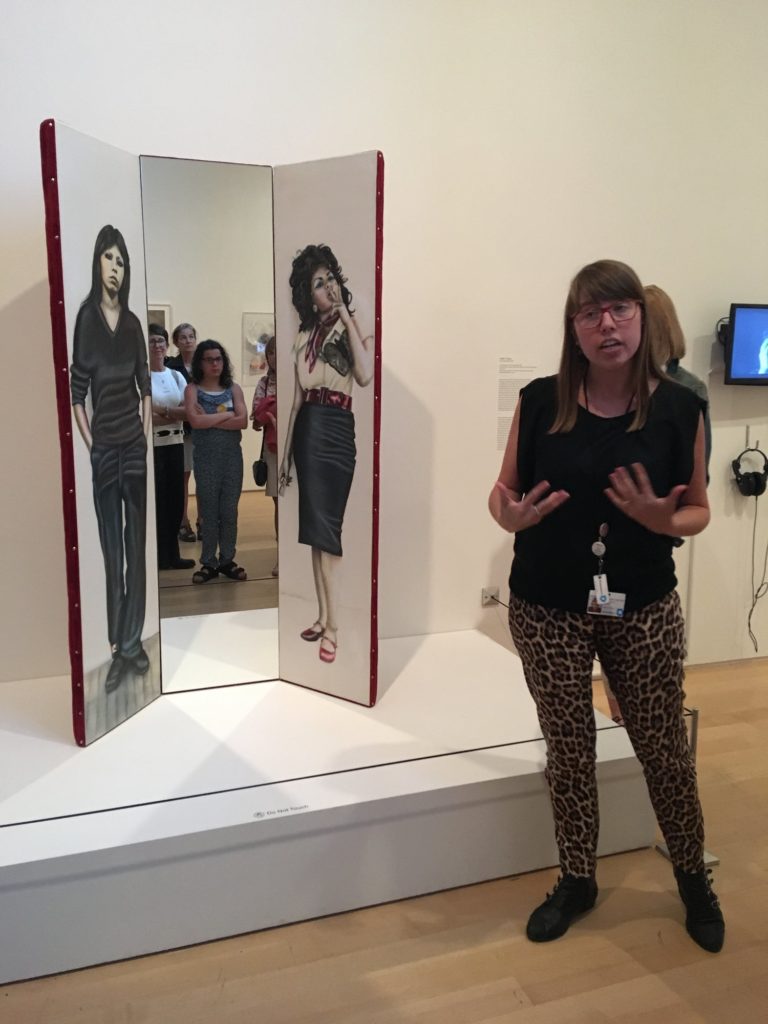 Today, museums are really thinking about that, reaching into their holdings and bringing out works or artists who may have been overlooked. That kind of blithe suppression that went on when installing a permanent collection gallery is no long taken for granted; curators need to ask, "Who am I leaving out?"
How do you curate and program in the post-tumblr era, a time of constant and extreme stimulation?
I think museums are still coming to terms with our new reality — allowing selfies but not selfie sticks, for example, which is a rule that protects the art but also simultaneously reminds people that art is fragile and special. Many would see someone snapping a selfie in front of a masterpiece to be shallow self-promotion, or reducing the value of an artwork to backdrop or FOMO-spiration. But well before smartphone critical mass, we knew that most people spend less than 10 seconds looking at an artwork: attention and close-looking are not easy.
Is it possible for a single work or image to transport the way it did when we were younger?
Recent studies have shown that museums can be powerful places for lowering anxiety and depression — and putting down your phone, taking notice of something new or beautiful, and spending time with your own thoughts or reflecting with friends is a great way to reduce stress while challenging your mind. So, in many ways, I think that taking time with a single artwork has a lot of power and a lot of potential.
After briefly stalking your Instagram, I saw that you recently attended a Kanye concert. Is there a difference between fine art and pop art in a contemporary context?
That's hilarious! (I am absolutely one of those people who agree with Kanye when he says he is a God, and spent many family dinners arguing to separate the art from the artist.) To me, his music feels familiar and compelling, and yet new and unknown. So, when Kanye likens himself to Picasso, I can see the connection.
Finally, do you have to be in New York or a major metropolis to do what you do? Does an artist?
Art can emerge from anywhere — you don't need to go to art school to be an artist. I recently really enjoyed a trip to the Museum of Wonder in Seale, Alabama — the work I saw there engaged with the same themes I find interesting in shows at MoMA or the Tate. Right now, I wouldn't want to be anywhere but New York. I'm still taking it all in! But important work is absolutely being done by curators and artists in other cities and in rural places… Today, the hyperconnection of the internet and the way the art world uses the internet means there is a different way to deal with distance.